If your business serves clients locally in Brisbane or perhaps a smaller part of Brisbane then you'll notice that the Google map listings feature prominently in search results related to your business.
For any business, but particularly for a small business serving local clients, the Google map listing is an important signal for location and relevance to a local search.  These listings are managed in Google My Business (GMB).
It's actually pretty easy to follow along the steps that Google provides to claim and set up a Google My Business listing but here is a quick 'how to' with pictures so you feel a little more familiar with it.  You can then ask someone to help you claim your listing or have a crack at taking care of it yourself.
You might also want to take a look at the Google My Business app which makes ongoing management a breeze.
Claiming your listing and keeping it up-to-date should be near the top of your list if you are just getting started with marketing online.  To claim your listing you will need a Google account.  You can use your current email address for this and can sign up or sign in and then claim your listing.
The steps are basically:
Sign in to your Google account
Claim your listing
Verify listing
Update your listing information
Step 1 – Sign in to (or create) your Google account
Sign in to your Google account or if you don't have one complete the following steps to create a Google account.  Note that the interface can look different if you are using a mobile phone or tablet and this quick guide is for desktop computer users.
Visit Google My Business to do this now.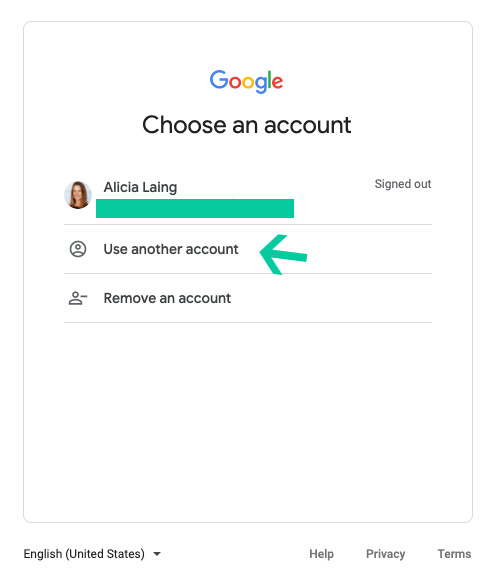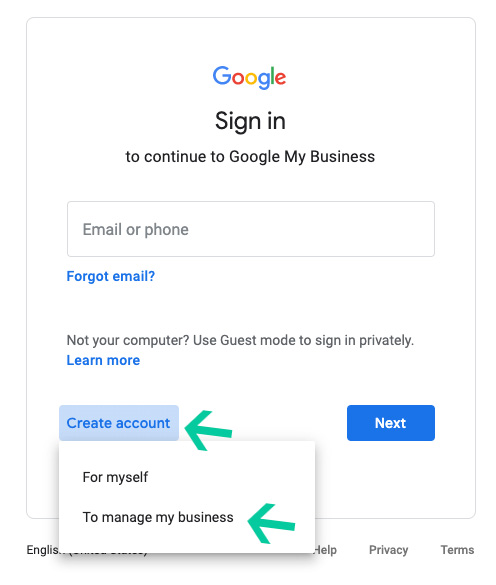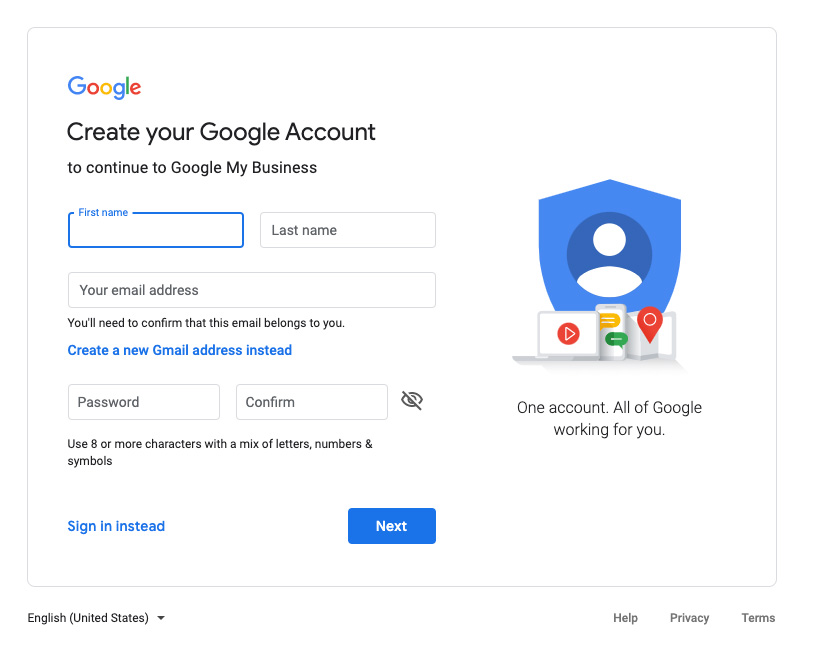 Just keep following through the steps from here to complete the new account setup.
Step 2 – Claim your listing
If you haven't been guided through to find your listing by this point just jump into Google (in a new browser tab so you don't lose your current page) and type in your business name.  If you've been in business a while you'll no doubt see a listing for your business.  You'll see your unclaimed listing shown in the results, usually on the right with a map and other information.   Just click the words "claim this listing' in that to proceed.
Once you're in the GMB interface with all of your business info and the different things to do look around for the verify your listing section.
Step 3 – Verify your listing
Click 'verify now' and choose a verification method.  By phone is the quickest.  if you choose to receive a post card in my experience this can be up to 14 days or not at all.  IMPORTANT: If you choose the postcard method DO NOT MAKE CHANGES to the listing until you have verified as this resets the timeframes and you will often need to start again with a new postcard.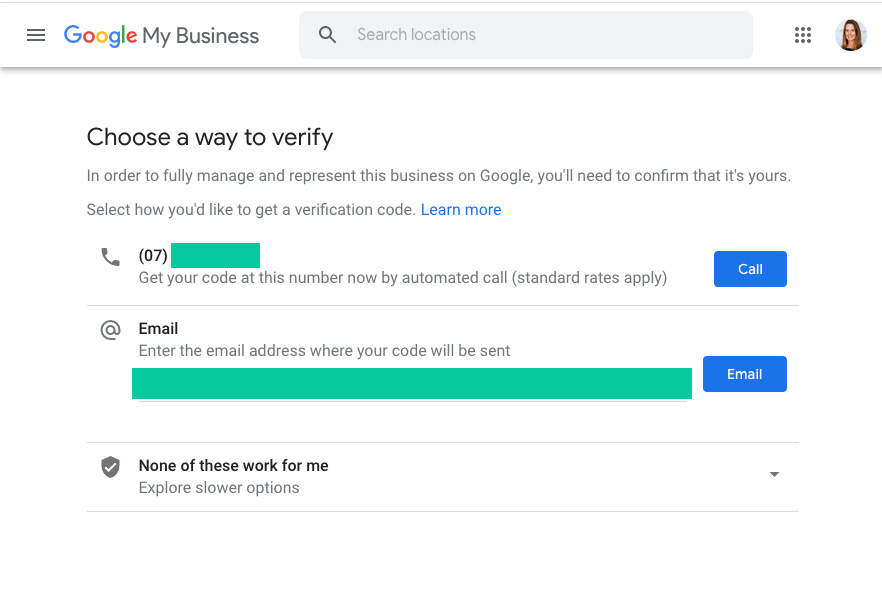 If you choose the phone method, you'll get a phone call – be ready to write down the verification code and enter it as per below then click 'verify'.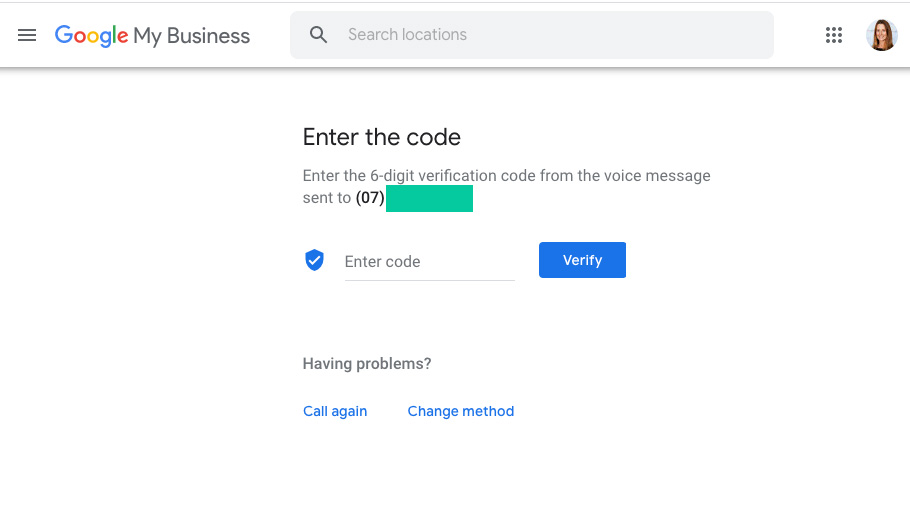 Congratulations!  Now you can update the listing with the business hours, a description of the business, add logo, photos etc.
Step 3 – Update your listing
To start with you can update your business hours, your phone number and your business description and listing category.   Just take your time and work through all of the information.  Hopefully you have some images handy to add to your listing.  Your business logo, an image suitable as a cover image and a number of images to show your products and services is a good start for extra content brownie points.
If you have someone managing your digital marketing they might take care of all of this for you but you can also add in another user and give them a level of access to suit.  Look for the 'users' link on the left and then click the + users icon top right of the window that pops up.
From here you will hopefully have no trouble coming back to keep the listing up-to-date and follow Google's recommendations to have a 100% complete listing.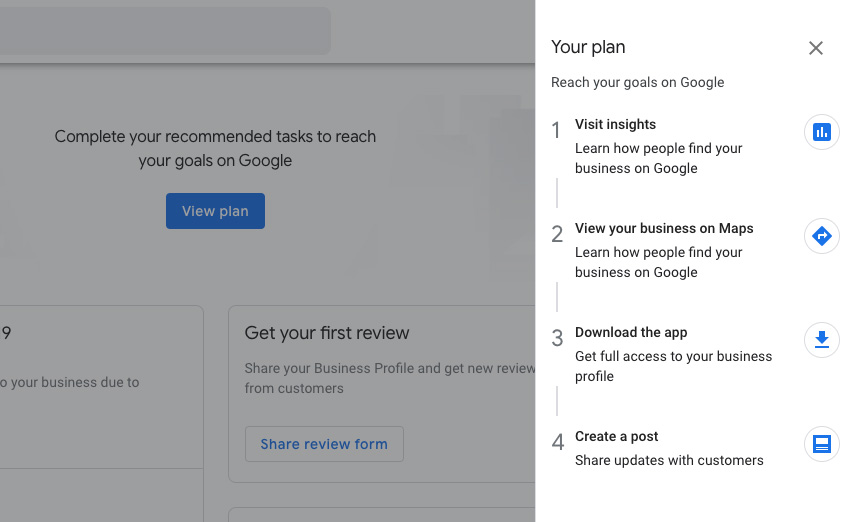 If you are a very new business and you don't have a website yet there's even a very basic website option that Google offers which will do just fine to get you going while you test your idea or save for a professional website.  Have a look around and do what you can.
Enjoy your week!